Mt. Cook Fly | Ski the Tasman Glacier | Fly ex Queenstown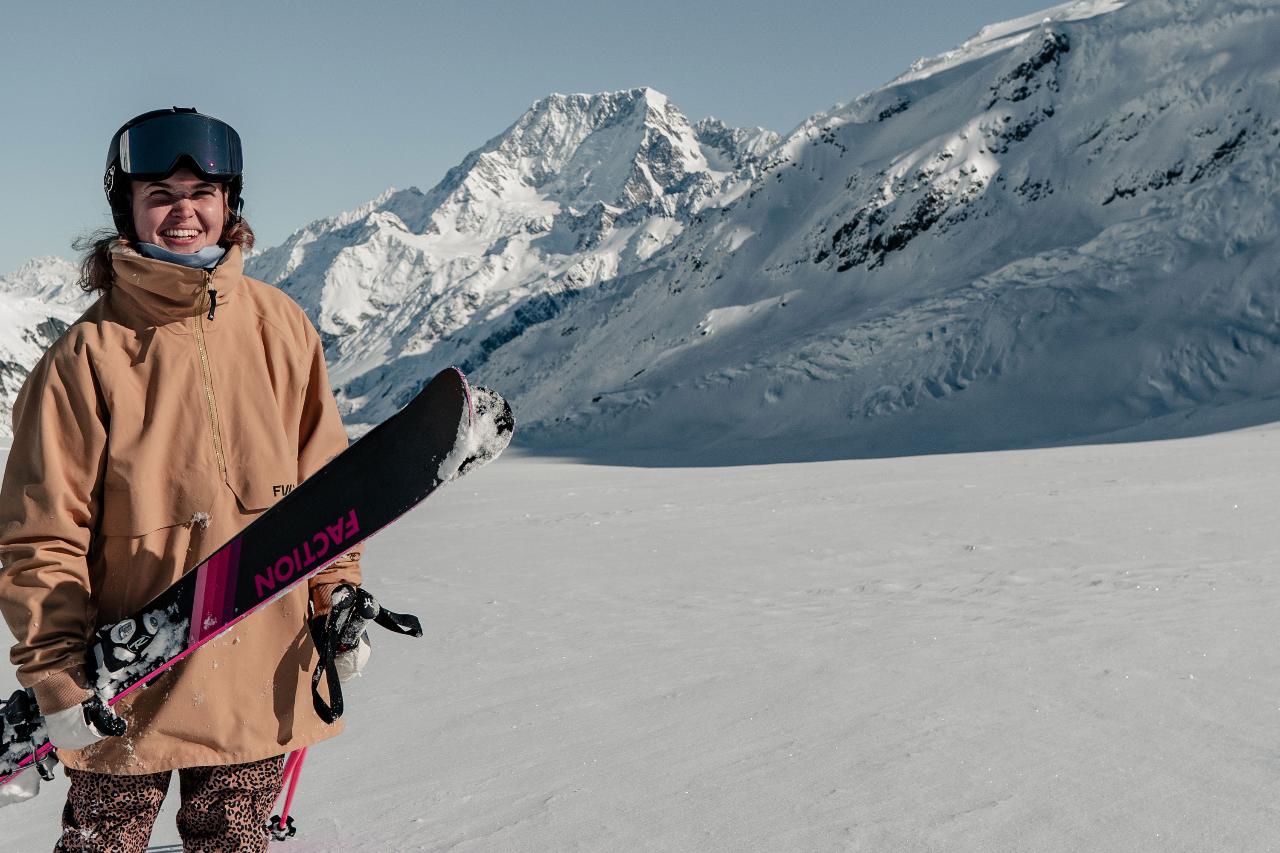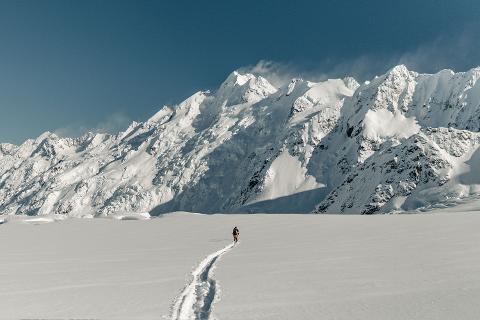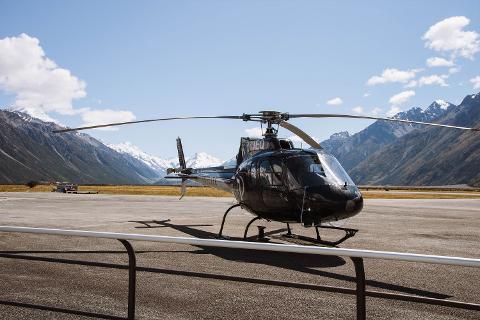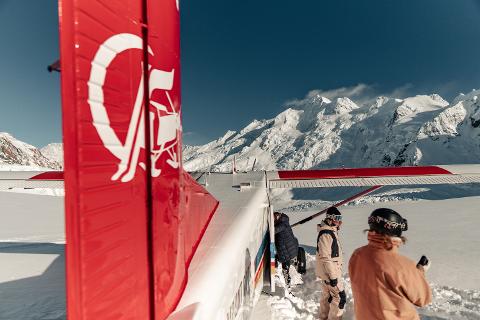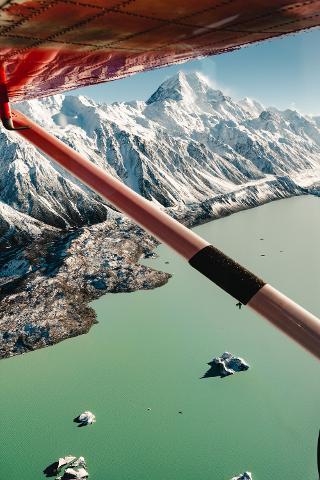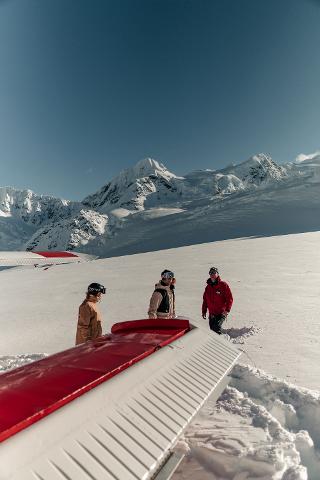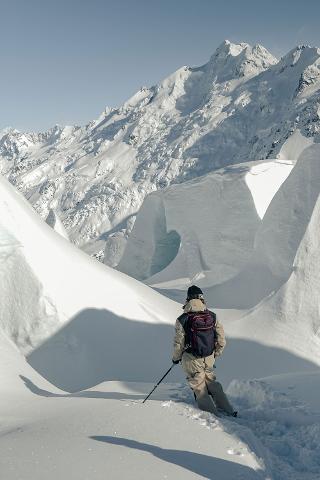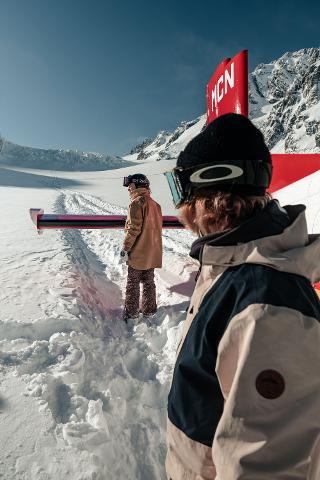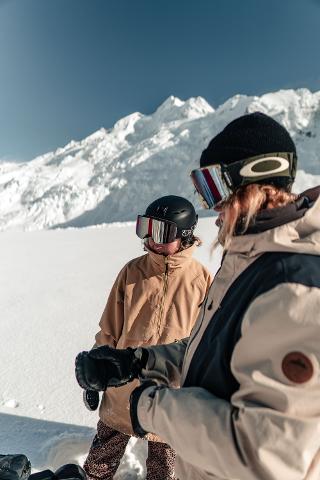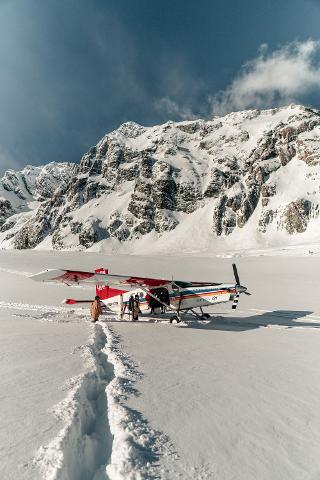 Duration: 8 Hours (approx.)
Location: Queenstown, NZ
Product code: MC+TGHS
Departing from Queenstown, encounter a flying experience like no other across New Zealand's breathtakingly beautiful Southern Alps. Enjoy unparalleled views from the window seat of our fixed-wing aircraft as you fly through a landscape of unbelievable grandeur and marvel at the most awe-inspiring views of the summit ridge of Mt. Cook before landing in Mt. Cook National Park.

Touching down at Aoraki/Mt. Cook Airport on the outskirts of Mt. Cook Village we will team you up with Mount Cook Ski Planes & Helicopters by INFLITE who will fly you up to the Tasman Glacier in their ski plane with your experienced and qualified guide. This experience is the only place in the Southern Hemisphere you can take to the skies and land on a glacier in a plane with skis!
Carve your way down the 1000 metre descent on this one-of-a-kind ski slope the Tasman Glacier has to offer, navigating the 8 - 10 km run, not once, but twice. The ski terrain is easy to moderate (blue runs), and the pace is relaxed as you experience your intro into backcountry/heli skiing. Your adventure will take you to incredible seracs and ice caves as you make your way down. Ready to provide the re-run, your heli awaits you, but not before a quick stop off at the top for a well-earned break - Lunch views don't get much better than this! Enjoy a hamper style selection of gourmet sandwich, cheese & crackers, salad, pastries before you ski your final run, exploring a different part of New Zealand's largest glacier.
After your first run, your heli will be waiting to take you back up to the top where you will take a break for lunch and ski your final run exploring a new part of New Zealand's largest glacier. We will be waiting at the Aoraki/Mt. Cook aerodrome ready to return you to Queenstown back down the spine of the Southern Alps.

This world exclusive product uses both ski planes and helicopters to drop you at different terrains around the Tasman Glacier allowing for tailored trips depending on whether you ski or board or how much experience you have. Experience the vast Tasman Glacier in small groups of 5 per guide.
This is the bucket list tick you probably didn't even know existed.
We're all here for the view and every seat on every plane is a window seat.

___________________________________________________________________________
Initial deposit is at $979 per person. This is subject to change depending on the number of passengers on the trip.

i.e. If you are a group of 2 and an additional group of 3 joins you will be charged at the per person rate for a group of 5.
Please call the team for more information!
*Min age 10 years old and must have adult supervision*